Customizing Citrix NetScaler Gateway interface using NetScaler Portal themes
This simple guide explains you how to customize the NetScaler login and portal page interfaces using default NetScaler portal themes. However this is not about full customization or branding where it can help you do some simple interface changes. Of course very limited but sufficient in few cases when your requirement is very simple like changing logo and background. If you need to add a custom text or custom links say on footer, it is not simply possible. To do theme you need to either write your custom code on the theme files or just go with full-fledged branding straight into the files.
OK, now let's move on to see how to brand using NetScaler Portal themes. The theme feature was started from NS 11.0 and also available on NS 12.x versions. It is a kind of ability to easily customize a theme from within the NetScaler GUI.
Login to your NetScaler GUI, go and edit your Virtual server for which you want to customize the theme.
Now click on the menu called 'Portal Themes' which is located at right.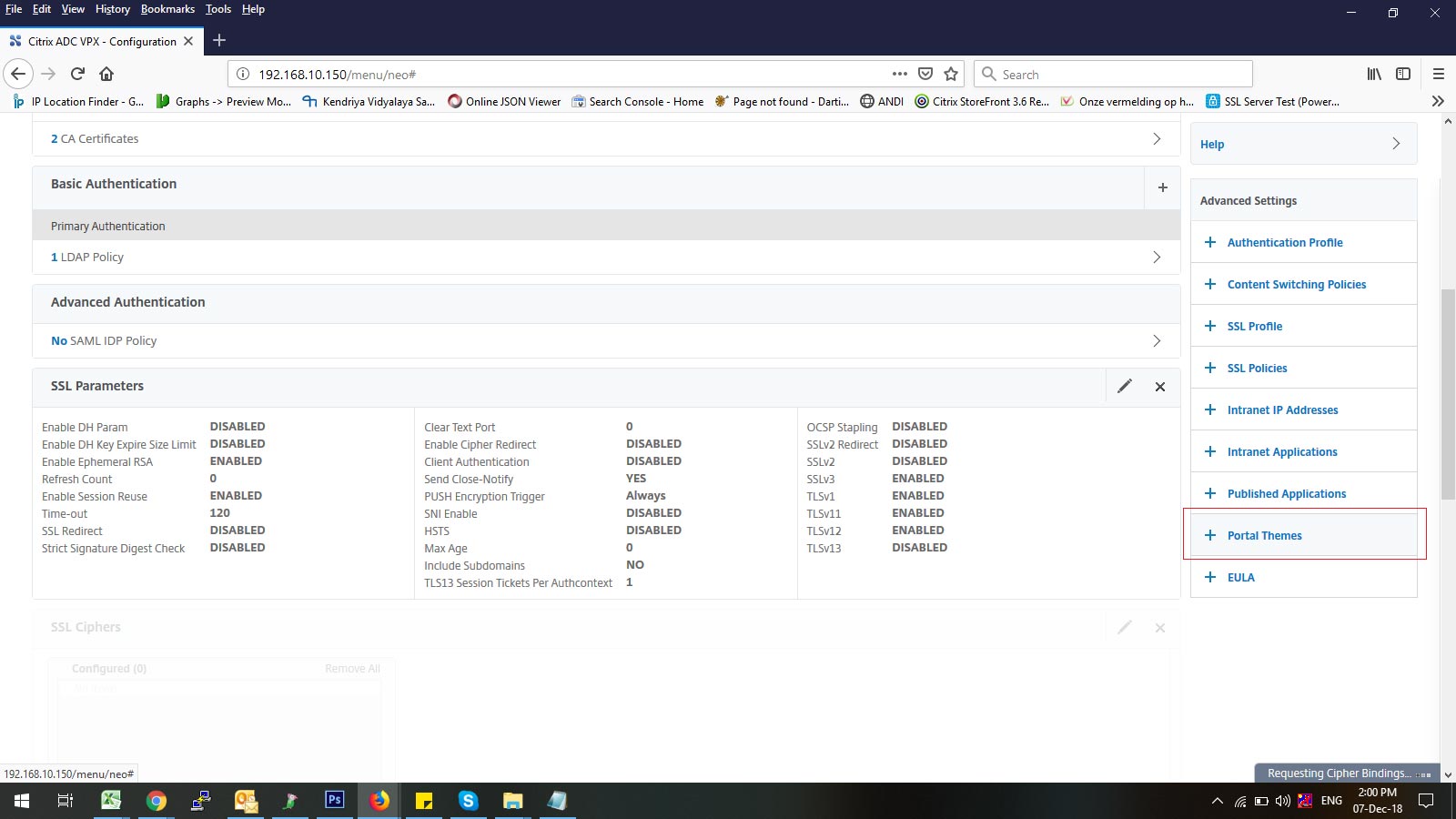 Under Portal themes you can see the themes available including your Custom theme if you already have created.
Now click on the Add button near to the Portal Theme Drop down.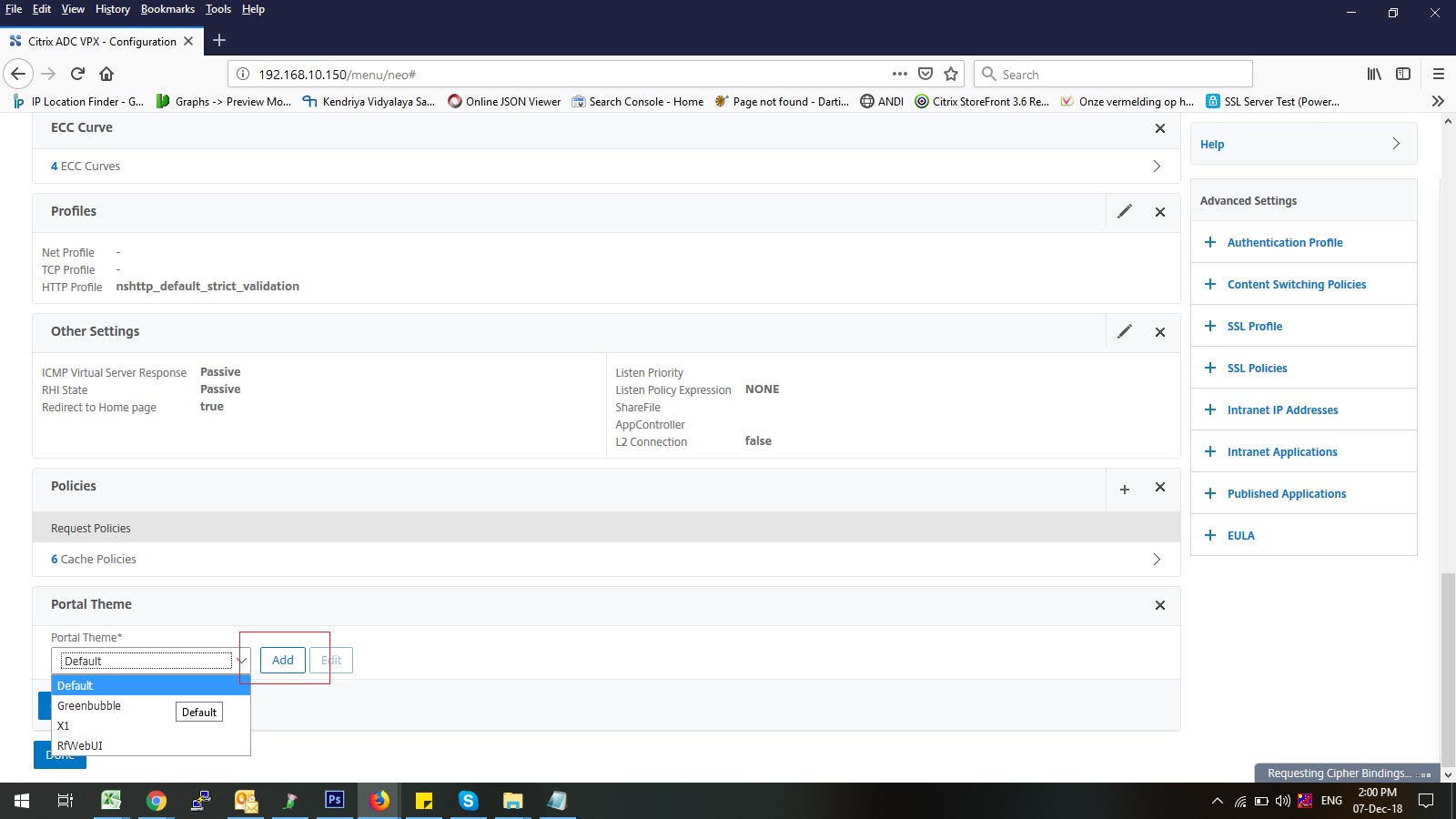 In the create theme window you can name your new custom theme on your own.
You need to use one of the default themes as a template for your custom theme, so select one on your preference. Except RfGui other themes are most closely similar one and have same customization attributes.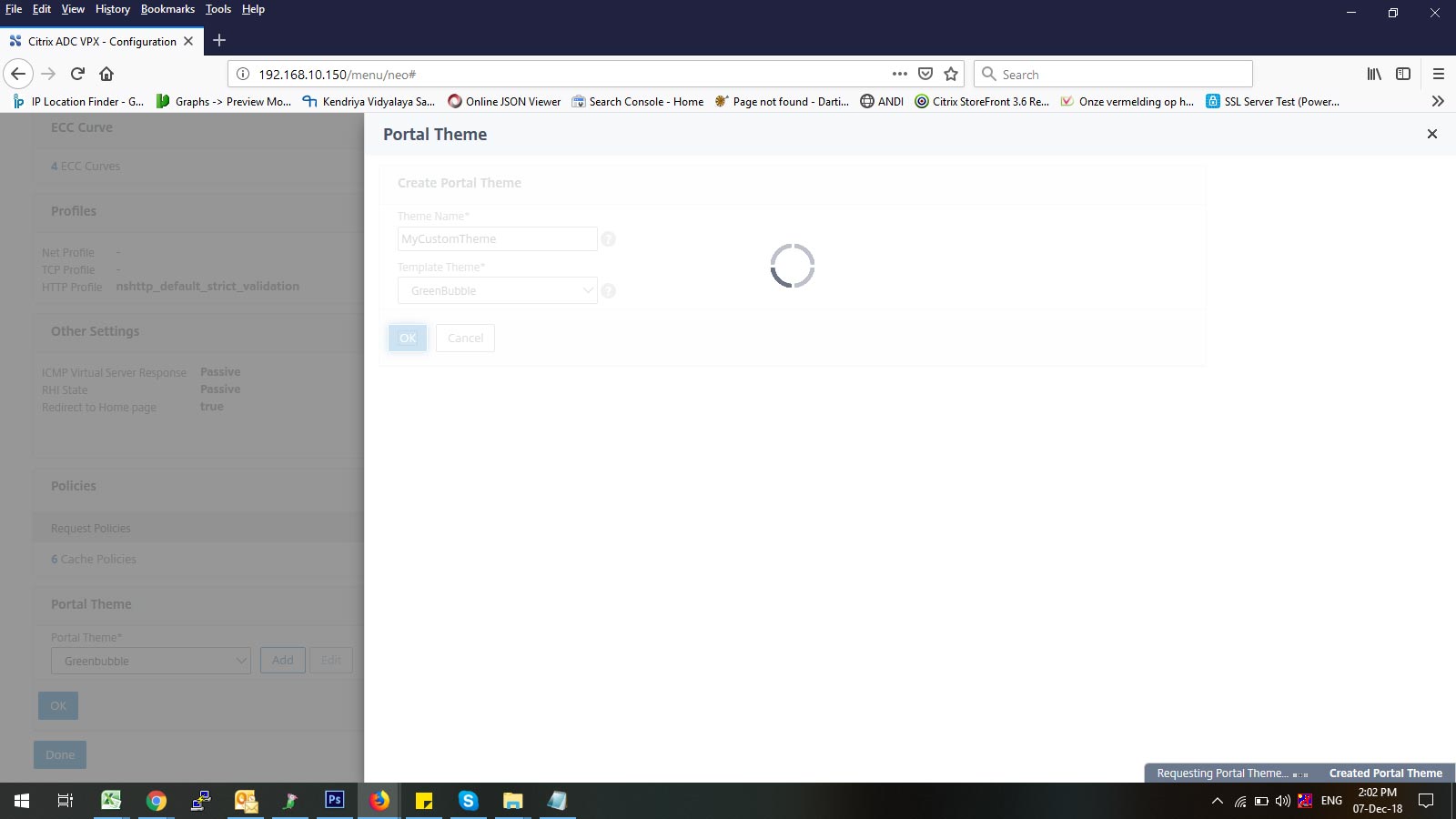 In my case I prefer to select Green Bubble and this is the custom attributes I have for customization.
Basically we have 2 panels, one is called common attributes which is for general elements that applies to both login and after login portals. Ex: background.
Another one is specific to Home page. Now explore the customization options by changing background, font sizes, colors etc.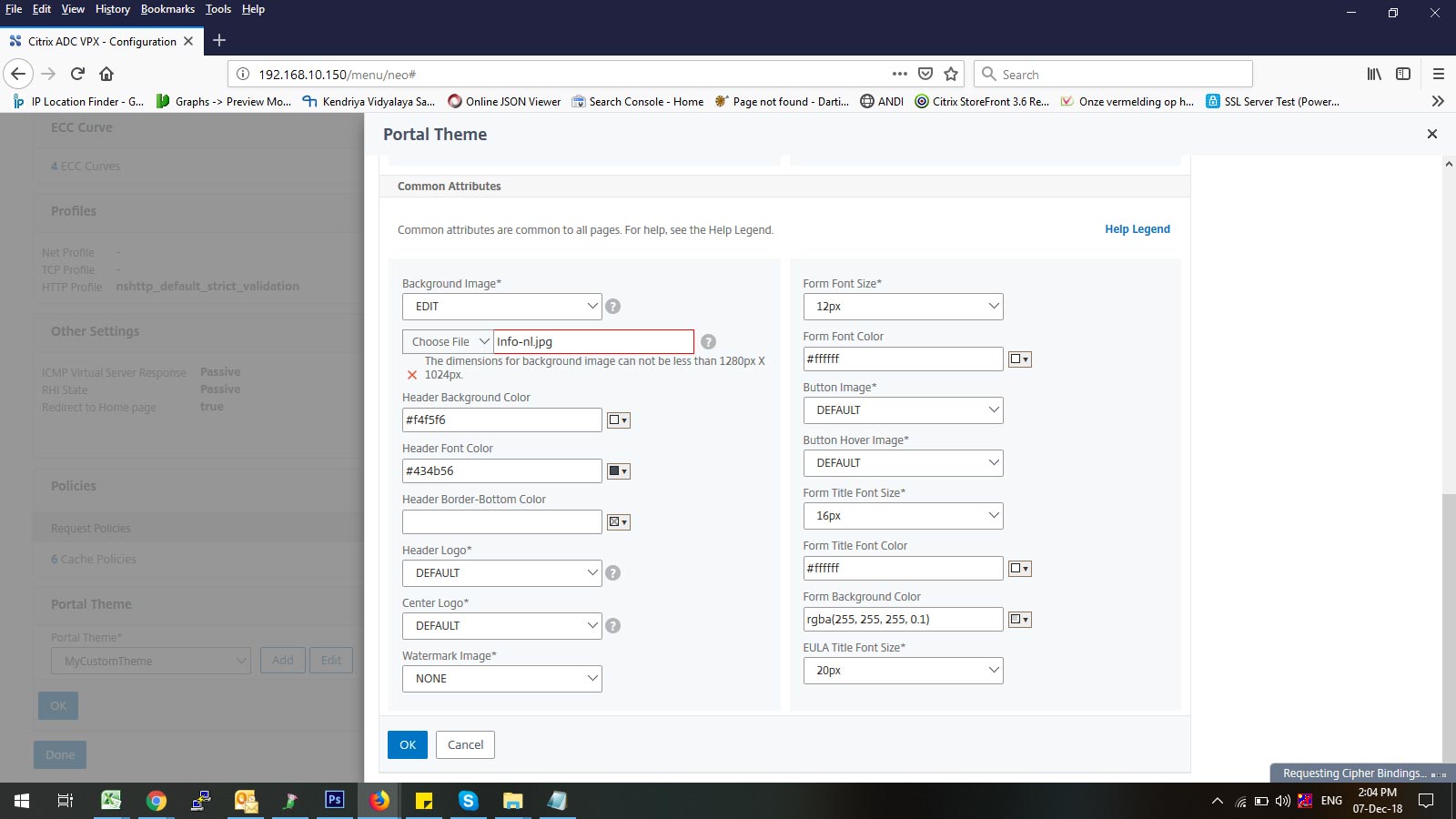 If you want to preview your custom theme then click on 'Click to Bind..' option which will bring you a preview as well.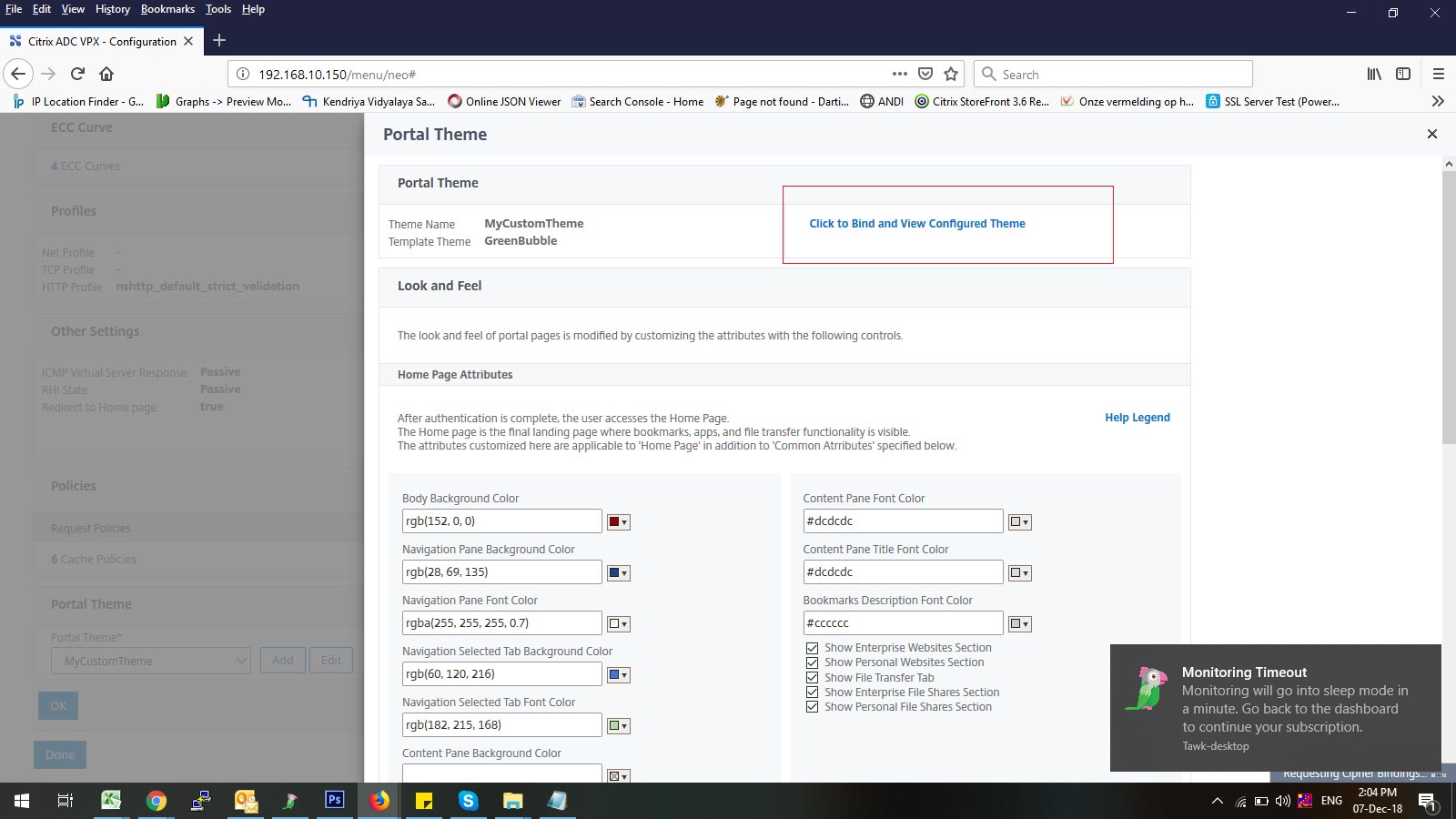 The below is something I have created using NetScaler portal themes within the GUI provided option. So something simple is possible within the default portal themes feature but not really you have freedom to customize. If your requirement is limited then enjoy it.