Patch to update Citrix StoreFront 2.5 Website interface as responsive website
We all know that Citrix receiver client and StoreFront Receiver websites serve well on the devices. Unlike Web Interface version StoreFront doesn't have separate mobile site where StoreFront Receiver website is one interface to all devices. However the default StoreFront website doesn't have a responsive look in small screens. It has a bit harder look on mobile screens which makes user experience pretty tougher.
As an interface customization expert we offer all our custom branded Citrix StoreFront interfaces as responsive by default. While we do that we have been thinking a while to spare some time to fix the default interface and produce the patch to Citrix community. This is time we have made it.
Download below zip file and follow the instructions to update this patch. It is very simple as you need to replace only 2 files.
Download the zip and extract in your local directory.
Open Citrix/StoreWeb directory.
Copy default.htm file.
Now go to your Citrix StoreFront Website directory. (Usually it is under c:/inetpub/wwwroot/Citrix /StoreWeb/)
Replace default.htm file from the patch. (To be safer you can backup the existing default.htm or just rename as default.html_copy before replacing it.)
The same way copy Default.htm.style.min.css from CSS folder and replace the existing one.
If your update went well then your StoreFront website interface should have been turned as responsive one. You can verify it by looking your mobile or by resizing your browser window to smaller. It should have a tablet specific, mobile specific and PC specific look. Refer the screen shots below.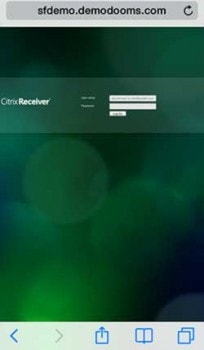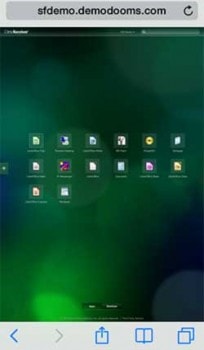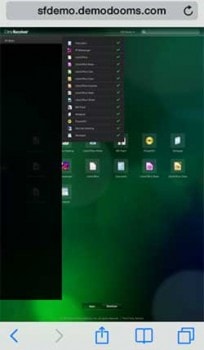 Responsive Screens Looks after the patch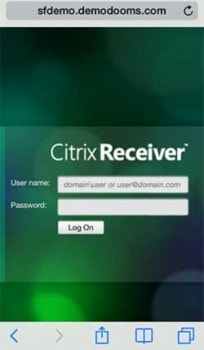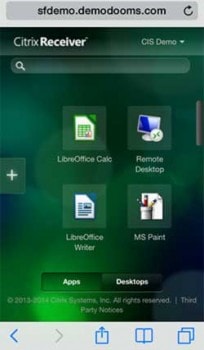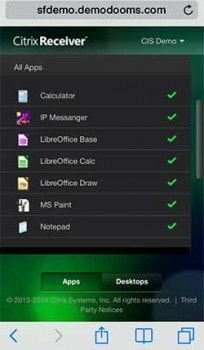 Highlights of this update:
Any questions can be asked at cissupport@dartinnovations.com
Looking to customize your Citrix StoreFront Web Interface with your company logo, colors and cool designs?
Get A Quote here or Read More>> about our Citrix StoreFront Customization service.
About our Custom Interface Solutions:
Dart Innovations offers interface customization and branding services for the most web facing sites of Remote application servers, exchange systems, Gateway Appliances and UTM appliances. We have vast experience working with Citrix Web Interface, Citrix StoreFront, Microsoft Remote Desktop Web Access (RD Web Access), Microsoft Exchange Outlook Web App interface, VMware Horizon, Parallels RAS Portal, Ericom and lot more. We can provide full branding on each screen and make the application have your own customized look. Dart Innovations can help not only on the cosmetic part where it can help increase the functional features hence the user experience as well.
Read More>> about our Custom Interface Solutions.